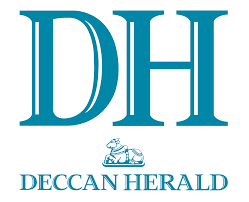 Read Full Article on Deccan Herald
Only 35 km from the centre of the bustling city of Bengaluru, a hidden gem awaits you to be discovered. Home to lush greenery and peaceful surroundings, what makes Bidadi truly special is its harmonious ambiance. Bengaluru is renowned for its dynamic technology industry, temperate climate, and rich cultural heritage. While the city expands, new suburbs are emerging as lucrative investment opportunities. Among them, Bidadi has emerged as a promising location for real estate ventures.
Bidadi
Bidadi is a burgeoning residential and commercial hub connected to the city centre via the Bengaluru-Mysore expressway and the forthcoming Bengaluru-Chennai expressway, expending easy accessibility to major IT parks like Global Tech Village and Electronic City, making it a preferred choice for tech industry professionals.
One of the most compelling reasons to invest in Bidadi is its comparatively lower real estate costs in contrast to the central business district of Bengaluru. The place offers a range of property options, from budget-friendly apartments to opulent villas, attracting diverse investor interests. Moreover, the region is still in its nascent stages of development, making it an attractive option for long-term capital appreciation. Another critical factor propelling real estate investment in Bidadi is the region's rapid infrastructural and amenity growth. The Karnataka government has unveiled several development initiatives, such as a satellite township and a new international airport, which will increase the demand for property in the region significantly.
Bidadi – The modern-day Metropolis!
Bidadi has several multinational corporations setting up their offices and factories in the area. This trend is poised to boost the local economy and drive the demand for real estate investment. Bidadi's strategic location and significant growth potential make it an excellent opportunity for investors looking for long-term capital appreciation.
For people who want to opt for a home here, the Nelligudde Kere Lake and the Vrishabhavathi Reservoir are the perfect places to go for walks or picnics. Bidadi is also home to the Wonderla amusement park, where families can spend quality time together.
With the Bidadi Smart City project in the works, the town is all set to become a contemporary metropolis! The project, which will soon become a reality, is a master plan for a 9,178-acre Knowledge Park built around the work-live-play concept. Developing the 38 villages in and around Bidadi will help decongest IT hubs such as Whitefield and create tremendous job opportunities for locals and residents of Bengaluru and Mysore. A true gem of a town, though small in size, Bidadi boasts a plethora of offerings that cater to every kind of traveller. From delectable food to adrenaline-pumping adventures, from bustling industries to serene nature spots, Bidadi has something to offer that will capture the heart and imagination of all who visit. It's a place where the traditional and the modern coexist in perfect harmony, making it an experience that is both captivating and unforgettable.
Here is a closer look at what this unassuming town has to offer.
Home of the Thatte idlis!
Bidadi is known for its fluffy and delicious Thatte Idlis, which has since become a staple breakfast item across Karnataka. The gorgeous township owns the origin of this culinary delight, with the first eatery serving hot Thatte Idlis popping up here in the early 20th century. Today, visitors can still savour the taste of these steaming hot idlis, along with a range of other South Indian delicacies, at the many eateries lining its streets.
Matchless connectivity – a stone's throw away from Bengaluru
Bidadi's strategic location is enhanced by the newly-opened beautiful Bengaluru-Mysore expressway, providing a breath-taking view to travellers and a convenient way and fastest route to reach this charming town. In addition, the NICE Road offers seamless connectivity to other parts of Bengaluru, including the airport, Whitefield, and Sarjapur Road. For nature lovers, the Ramanagara Bird Sanctuary – a famed destination, immortalised in the iconic Bollywood blockbuster, 'Sholay' – is just a stone's throw away, offering a unique opportunity to witness the diversity of flora and fauna in the region.
A haven of growth
Bidadi is emerging as a hub for industrial growth, with over 200 companies setting up shop here. The town is home to premier names like BOSCH, Coca-Cola, Britannia, and Bisleri, among others. The Karnataka Industrial Area Development Board (KIADB) has been instrumental in creating a conducive environment for industrial growth, providing land and infrastructure support to companies looking to set up shops in Bidadi.
Adventure seekers delight! Treks and more – along the Manchenbele Dam
Bidadi is also becoming a popular destination for adventure seekers, with nearby hills offering ample places for treks, cycling, and more. Visitors can enjoy breathtaking views of the sun, with the hills providing a picturesque backdrop. The Manchenbele Dam, another popular tourist attraction, offers opportunities for boating and picnicking.
But Bidadi is not the only topic of discussion here. There is more to this beautiful and tranquil atmosphere and Bidadi provides the perfect escape from the hustle and bustle of city life!
Come and experience the epitome of comfortable living at Sattva Ashraya in Bidadi. Nestled in a serene environment, the residential development offers 1, 2, and 3 BHK Hallmark Residences with easy financing options. Designed with smart planning and eco-friendly amenities, Sattva Ashraya is perfect for those who appreciate a well-planned home. Residents can enjoy a peaceful and secure life with the convenience of essential utilities, such as a transformer yard, electricity, communication rooms, an underground water pump, a security cabin, and even driver toilets.
Sattva Ashraya is not just another housing project; the property is a carefully planned community built for those who appreciate a hassle-free lifestyle. The apartments are designed around a central courtyard with plenty of green spaces, providing ample light and ventilation to each unit. One will love the serene surroundings that make you forget the chaos of the city.
Unmatched amenities and luxurious interiors
Sattva Ashraya offers a wide range of options in amenities that cater to residents of all ages. The 10,000 sq. ft. clubhouse features a spacious lobby leading to multi-purpose halls, a gym, a yoga centre, a library, and a badminton court to meet all your recreational needs. Other amenities include jogging tracks, a swimming pool, a kids' pool, a children's play area, an outdoor gym, a leisure pavilion, outdoor yoga, and a meditation centre. Ashraya uses the best fittings and materials that enhance the interiors and strengthens the core of the buildings. Every detail, from the flooring to the walls, has been thoughtfully considered to ensure that residents enjoy a comfortable and luxurious living experience.
Bidadi's serene haven of sustainability, luxury, and smart design.
Bidadi is the land of a city dweller's dreams, where the sun sets on tranquil streams and a haven for those who seek respite from the city's bustling and hectic life. In the heart of this serene retreat, Sattva Ashraya stands tall and complete, a beautiful project where luxury meets sustainability and smart design meets unmatched tranquillity. Enjoy finance options available for Sattva Ashraya, which offers unbeatable conveniences, and a serene home, with the lifestyle you always dreamed of. Are you looking for the perfect home that fits your lifestyle, budget, and values? Look no further than Sattva Ashraya the perfect abode in this idyllic oasis of Bidadi in Karnataka.