North Bengaluru was never given prominence when compared to Bengaluru South, East and West. It was considered a long-distance commute into obscure lands filled with undeveloped roads and forest foliage. Today, North Bengaluru is marked as the next growth corridor and is quickly becoming the next big residential and commercial destination.
The region of North Bengaluru comprises of the following areas
Hebbal | Yelahanka | Sanjaynagar | Banaswadi | HRBR Layout | Hennur | Jakkur | Devanahalli
AREA
Avg. Land rate
Jan 2017
(per sq. ft)
Avg. Land rate
Apr-Jun 2019
(per sq. ft)
Avg. Land rate
Apr-Jun 2019
(per sq. ft)
Hebbal
₹5,634
₹6,958
₹7,862
Hennur
₹4,060
₹4,692
₹5,659
Yelahanka
₹4,433
₹4,954
₹5,225
Devanahalli
₹4,600
₹4,815
₹5,148
(Source: makaan.com / magicbricks.com)
Among the above-mentioned localities, the most talked about, (not to mention fastest appreciating) part of North Bengaluru is Devanahalli.
Devanahalli is most famous for being located next to Kempegowda International Airport; perhaps the most notable development of North Bengaluru. The area enjoys several geographical benefits, as it's far away from the chaos and congestion of city traffic, thus being ideal for families to shift.
Devanahalli is the city's most exciting & rapidly developing investment hub and is projected to be the biggest commercial and residential hub of North Bengaluru, with the following proposed developments taking place: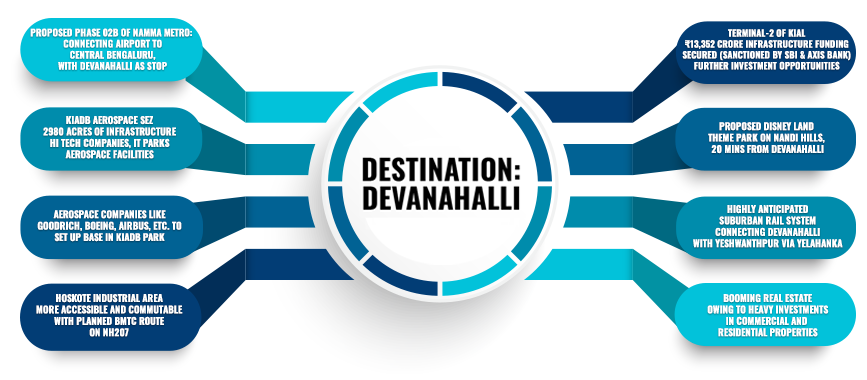 (source: Google)
In addition to the above makers of growth and development in Devanahalli, another factor that would pique the interest of prospective investors (Families as well as organizations) is convenience through connectivity. With the Satellite town ring road and outer ring road connectivity being made possible, travel will be easy and long-distance commutes, less tiresome. The 204 km-long expressway will not only improve the inter-city connectivity but would also decongest Bangalore with the development of new satellite towns alongside. Furthermore, Another anticipated development in the pipeline is the suburban rail system which will connect Devanahalli with Yeshwanthpur via Yelahanka. It's an emerging hub owing to availability of underdeveloped land as well as several luxury developments by property builders. Investors are betting big on Devanahalli owing to the setup of the Global Financial District by IFCI (Industrial Finance Corporation of India), which will further invite global financial players to set up their businesses there.
Here's a little detour to a few interesting articles on the prime investments and developmental hubs in Devanahalli.
http://bit.ly/GoodrichAerospaceSEZ
http://bit.ly/GoodrichAerospace2
http://bit.ly/EatonAerospaceBLR
If you are looking to invest in Devanahalli, then this residential development from Salarpuria Sattva ticks all your checkboxes for a more-than-ideal investment.
Salarpuria Sattva Park Cubix:
Park Cubix is Salarpuria Sattva's latest offering that is just 10 minutes from the International Airport. Ideally located in Devanahalli, this upcoming residential property is Situated near KIADB Industrial Area, upcoming SEZs, Hoskote Industrial Area, IT and Aerospace Industry.
Park Cubix offers well-crafted homes across an expansive 18 acres with great amenities and an abundance of open spaces, lush greenery and natural light. With contemporary 1, 2 & 3 BHK across different budgets, Park Cubix assures that there is something for everyone.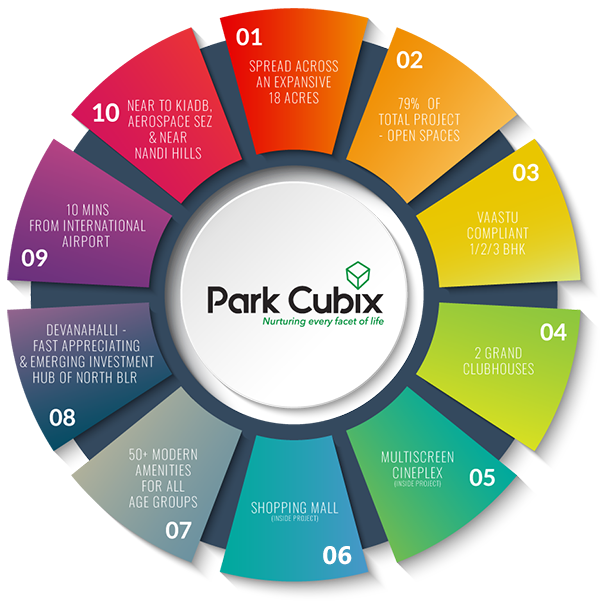 This is a prime time for a prime investment opportunity in the fast appreciating North Bengaluru area. You can book your dream home at Salarpuria Sattva Park Cubix by paying just 10% now and the balance only in June 2021*. What's more, there is no hassle of home loan too!! Talk to us for custom convenient payment options.
Park Cubix exemplifies a truly aspirational lifestyle. Whether one invests in a 1, 2 or 3 BHK apartment at Salarpuria Sattva Park Cubix, it is as close as one can get to a 'Self-Contained Dream Home'.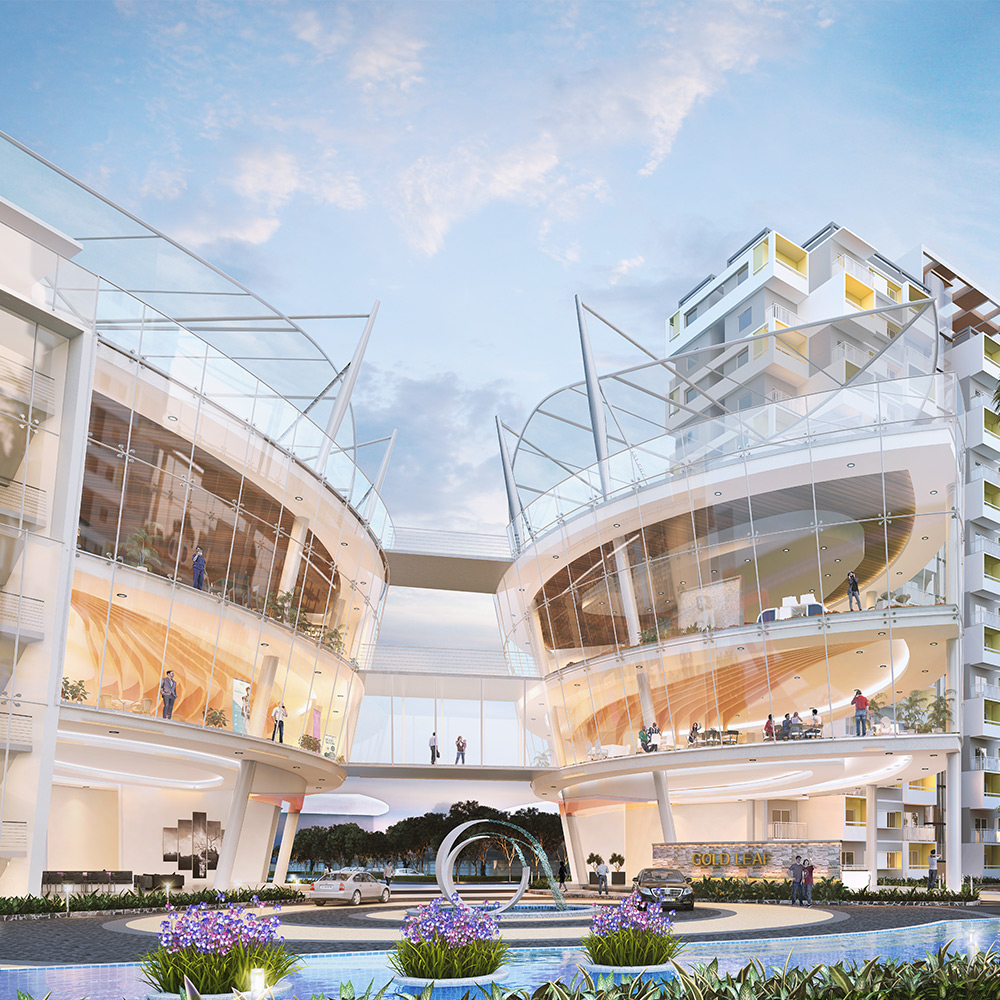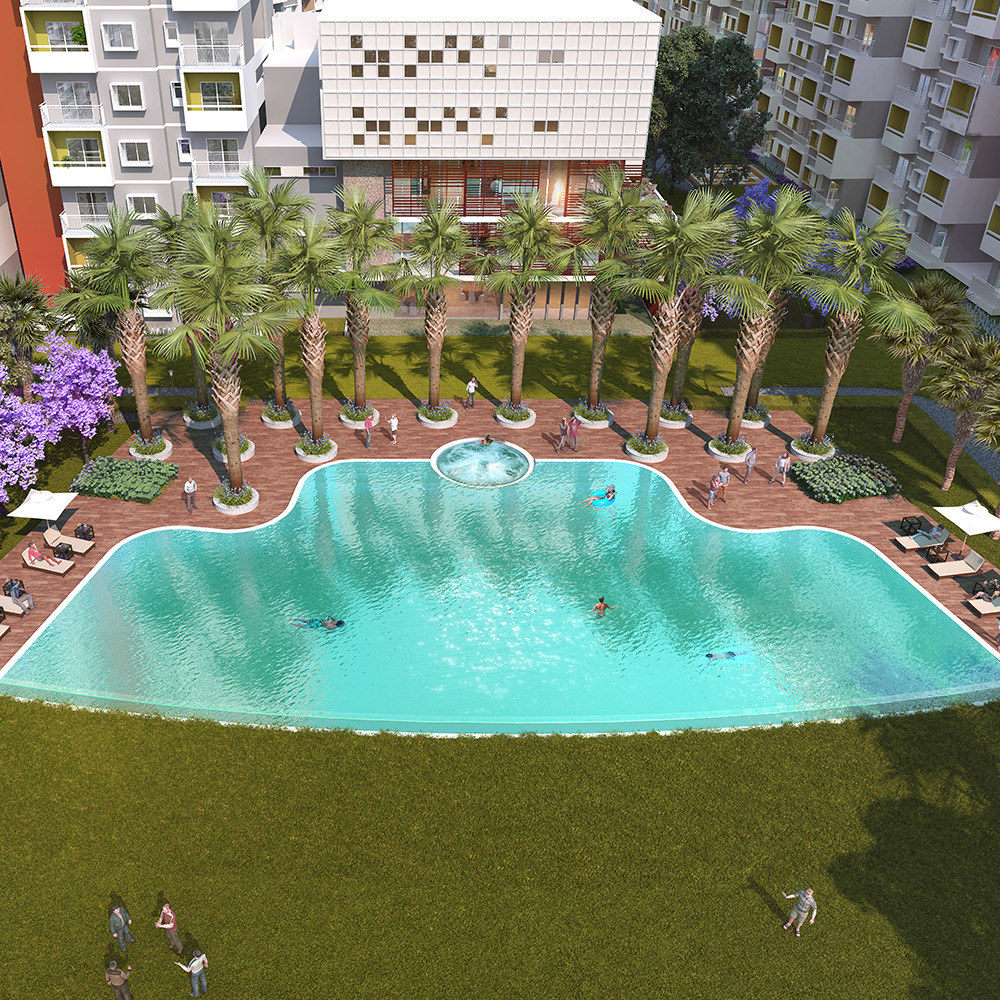 (3d artistic impression)
Clearly, North Bengaluru is growing, and that too, at an exponentially rapid rate. The above developments are a testament to multiple real estate opportunities.
One thing's for sure – Whether you're purchasing a residential property to reside in or lease or rent out, you can't go wrong. There's no better place to invest than North Bengaluru, and Devanahalli in particular, and there is no better time than now!